Welcome to NyaStar
Welcome to Nya Star Irish Red and White Setters, we are a hobby home/kennel specializing in Irish Red and White Setters. All of our dogs are pets/children first, in addition to all of the other things they get to enjoy doing. These things include hunting, agility, obedience, conformation and therapy work and many others. We emphasize well rounded dogs that are good examples of everything an Irish Red and White Setter should be. Health is very important to us and we do everything we can to ensure that any puppy bought from us will be free of genetic health issues.
Because we love our babies so much, we do not ship as per the standard method. Kellyn has met every new owner of a NyaStar puppy and will continue to do so, this is done either by you coming to pick up your puppy at NyaStar OR by Kellyn personally delivering said puppy.
Please feel free to visit our site and learn more about the dogs we have grown to love. Also feel free to contact me about our dogs.
Kellyn Miller

Breeders of 11 AKC Champions (and counting), 4 AKC Grand Champions & a Best in Specialty Show Winner!
and most important 15 OFA Hip Clearences!!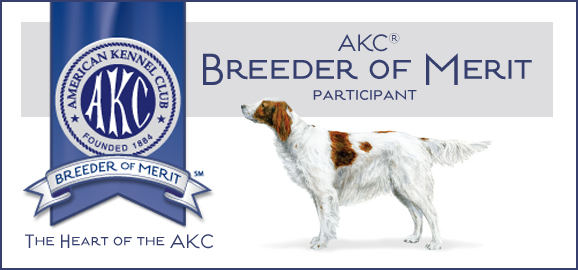 NyaStar Irish Red and White Setters
Promote your Page too